A ribbon-cutting ceremony last month heralded the opening of yet another MD Anderson Cancer Center outpatient surgery clinic in Texas. This promises to make care more accessible to mesothelioma victims living on the western edge of the Houston area.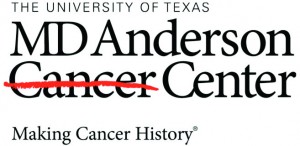 MD Anderson — ranked by U.S. News & World Report as the No. 1 Best Hospital in America for cancer treatment — has been steadily expanding its geographic footprint in southeastern Texas. Now mesothelioma patients on the outskirts of Houston can benefit from the acclaimed hospital's surgical services without enduring a lengthy car ride to its downtown-area campus.
The new facility is located at 925 Gessner Rd. in Memorial City and is just a few blocks south of Interstate 10 near its junction with the Sam Houston Tollway.
The outpatient center joins a number of others MD Anderson operates in the Houston area. There are also MD Anderson outposts in New Mexico, Arizona, New Jersey, Turkey and Spain.
Peter Pisters, M.D., vice president of MD Anderson regional care centers, said the new outpatient clinic is meant to serve Westside cancer patients who desire the convenience and comfort of receiving treatment right where they live.
According to Pisters, bringing care closer to home is better too because it helps patients stay engaged with their immediate support network of loved ones, friends, neighbors and co-workers.
Lung Surgeon is Boris Sepesi, M.D.
The new MD Anderson outpatient surgery clinic takes up 5,000 square feet of the Memorial Hermann Professional Building on the campus of Memorial City Medical Center.
Most of the physicians staffing the new clinic are surgeons. One of them is a lung specialist — Boris Sepesi, M.D., a board-certified thoracic surgeon and a diplomate of the American Board of Surgery.
He enjoys a good reputation for highly individualized treatment of thoracic and upper gastrointestinal malignancies, such as pleural mesothelioma and peritoneal mesothelioma.
Dr. Sepesi is a proponent of both the multidisciplinary and minimally invasive approaches to care. He believes in enrolling patients in appropriate available clinical trials in order to take advantage of promising treatment innovations not yet commonly available.
MD Anderson is part of the University of Texas, at which Dr. Sepesi teaches as an assistant professor in the Division of Surgery's Department of Thoracic and Cardiovascular Surgery.
In addition to teaching, he is also involved in research. Dr. Sepesi's interests in that regard include therapy outcomes and translational studies, all in relation to either lung or esophageal cancer.
He acquired his medical doctor degree from Jagiellonian University College of Medicine in Krakow, Poland.
Collaboration with Local Physicians
Sepesi and the other MD Anderson surgeons who comprise the Memorial City satellite clinic's physician team are supported by oncology-trained clinical nurses and other allied health professionals.
Importantly, the surgeons are available to consult with referring local general practitioners and family medicine doctors who want their newly diagnosed mesothelioma patients to receive the level of care available from MD Anderson.
The new outpatient clinic provides "area physicians a new source of collaboration," according to a statement issued by MD Anderson.
MD Anderson was founded in 1941. It is today a National Cancer Institute-designated comprehensive cancer center with a nursing program that boasts Magnet Nursing Services Recognition status from the American Nurses Credentialing Center.
The name MD Anderson is practically synonymous with the word research. MD Anderson takes pride in the speed with which its research travels from the lab to the bedside. It has close to 1,100 studies underway at any time looking into — among other things – molecular- and gene-based care.
Given all that, the opening of the MD Anderson Memorial City outpatient clinic should come as welcome news to anyone residing in the far western reaches of Houston who suspects he or she might have mesothelioma or who recently received a mesothelioma diagnosis.