An international study has detected a disturbing rise in the number of residential property owners developing mesothelioma as a result of home renovation projects they did themselves.
The victims are do-it-yourself (DIY) home improvement devotees, according to the study.
The study was published in the Medical Journal of Australia and looked at DIYers in Australia only. But the findings will no doubt hit home hard in the United States where DIY restorations of old dwellings are a popular pursuit.
Researchers looked at more than 1,600 cases of mesothelioma. Among those they found that DIYers made up the largest share of malignant mesothelioma cases unrelated to occupation.
Mesothelioma Affects Women DIYers Most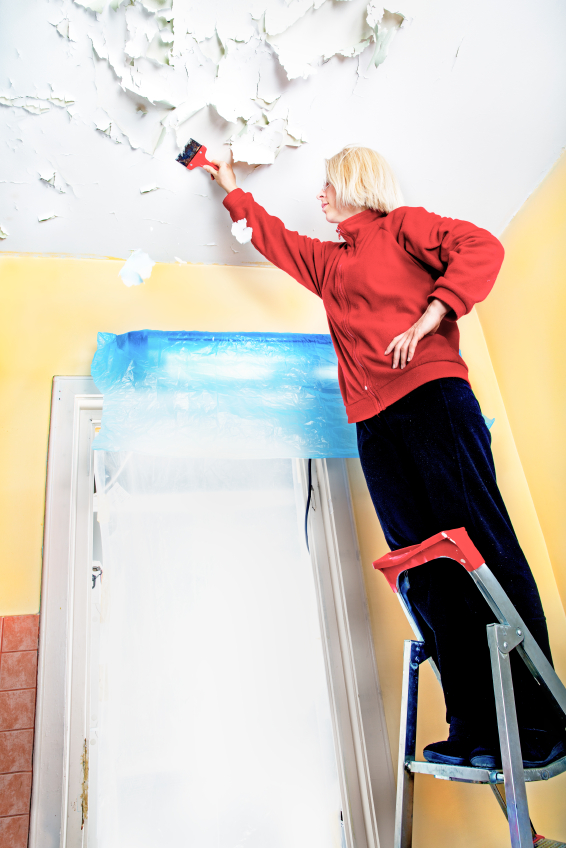 The study also found that women were by far the most frequent victims — four times as likely as male DIYers to develop mesothelioma.
Experts note that women generally do more DIY renovations than men, which may explain why mesothelioma shows up in them more often.
For example, a Texas wife not long ago posted a question at a home-and-garden online forum. She asked whether she should restore a 1,400-square-foot, Roaring Twenties-era home purchased for mere pennies or instead demolish it and build something from scratch in its place.
The 1,600 mesothelioma cases in the study were reported between 1960 and 2008. But the cases involving DIYers were a relatively new development. Mostly, they cropped up between 2005 and 2008. This led the researchers to predict that DIYers could be the next group to experience a spike in mesothelioma cases.
They attributed the rise in DIYer mesothelioma cases to the home renovations craze that started less than 40 years ago and has been fueled ever since by books, magazines and — more recently — television, radio and the Internet.
Renovation for Fun and Profit
Experts say that DIYers do what they do for pleasure or pride of ownership or both.
Many first-time homebuyers follow a strategy of buying comparatively inexpensive, rundown residences that they then refurbish with new floors, ceilings, walls, windows and fixtures.
These homebuyers do all the work themselves in order to save tens of thousands of dollars in labor costs. A 2013 study published in the Journal of Marketing Theory and Practice found that 67 percent of homeowners report they perform at least some of the work themselves when they remodel.
Completed, the once-crumbling old house appears virtually brand new.
DIY renovations often take a year or longer. Some stretch on for a decade because the owner chooses to work on it in fits and starts as time and money permit.
There also is a breed of DIYer who renovates for a living. Such individuals buy a decrepit home for cheap, quickly restore it and put it back up for sale. The revitalized houses are worth much more than what the DIYers paid for them, so they profit handsomely. They then buy other worn-out homes that promise even greater resale potential in their restored shape.
Asbestos Lurks Everywhere in Old Houses
Experts in the U.S. point out that homes built in the first half of the 20th century are likely to contain asbestos in places high, low and everywhere in between.
Renovating such homes is potentially risky to health because characteristic of these projects is at least some demolition or removal work. Punching through old walls to access ancient pipes or ducts can send clouds of asbestos-laced dust billowing through the entire house. So can sanding asbestos-containing paint off from cabinets and ceilings.
Because asbestos lurks in so many locations throughout old homes, experts recommend DIYers talk to asbestos abatement professionals before starting a project. They also recommended using high-grade respirators while working.
Meanwhile, if you are a DIYer, MesotheliomaClinic.org strongly encourages you to get a medical checkup right away – even if you have no symptoms. Start by choosing a mesothelioma specialist or hospital from our doctor and clinic directories.